The Erfurter Entenrennen
fun
The "Erfurter Entenrennen" is the longest running "duck race" in Germany.
For the last 22 years, the locals have been highlighting the arrival of spring by painting and decorating plastic ducks. These ducks then take part in a no-holds-barred race along the river Gera to the finish line at the Krämerbrücke.
This year was the first opportunity for me to take part and, after playing around with the idea of a mechanized prototype, decided to just build a warp-drive.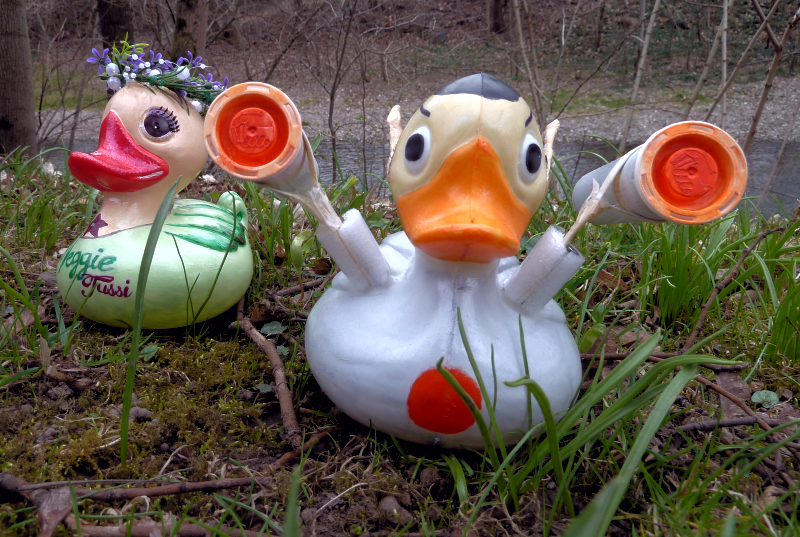 After we handed in our candidates, we headed to the starting line and managed to find front row seating. Let the race begin!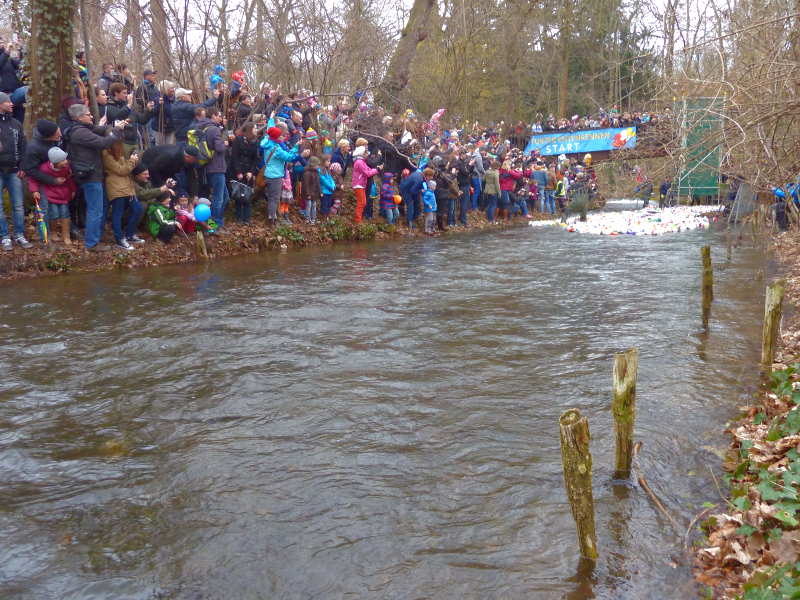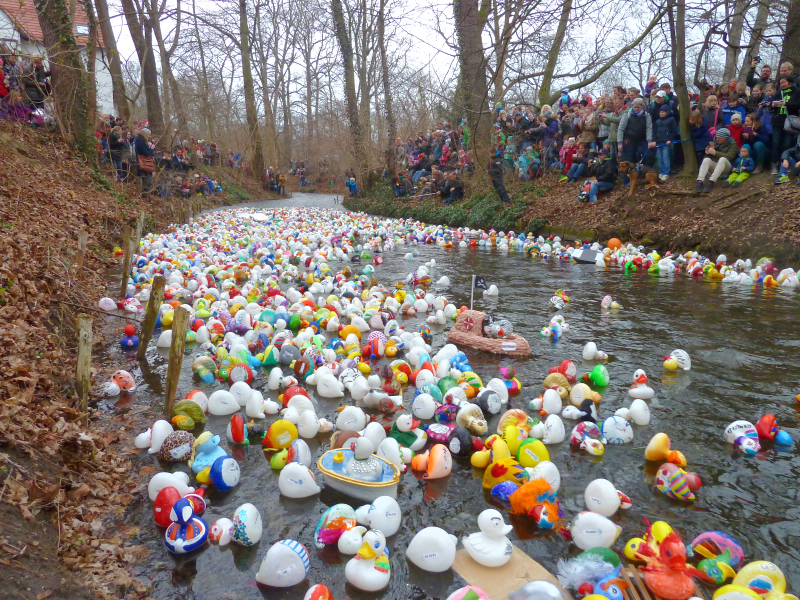 Trying to locate my duck at this point was, needless to say, unsuccessful since I didn't paint it in a way to make it easy to spot. But, I figured that when the herd thins out near the end, I might be able to spot the star ship.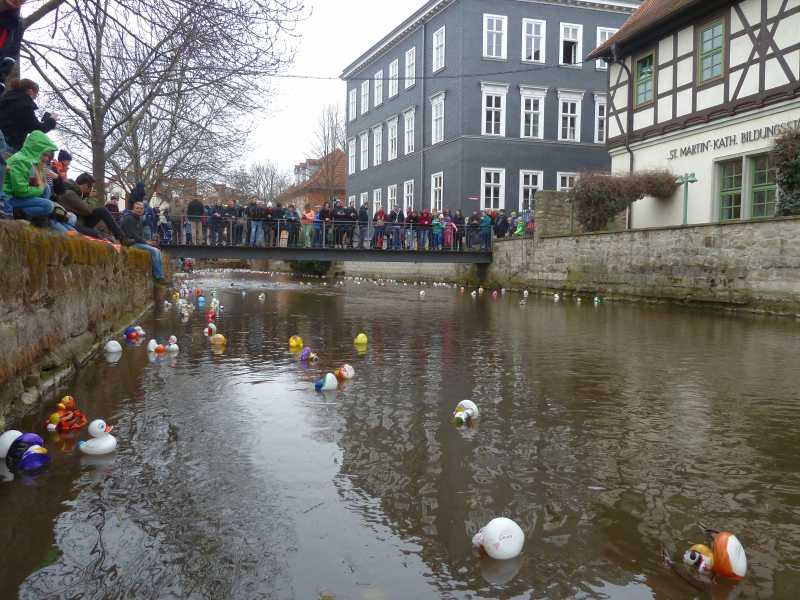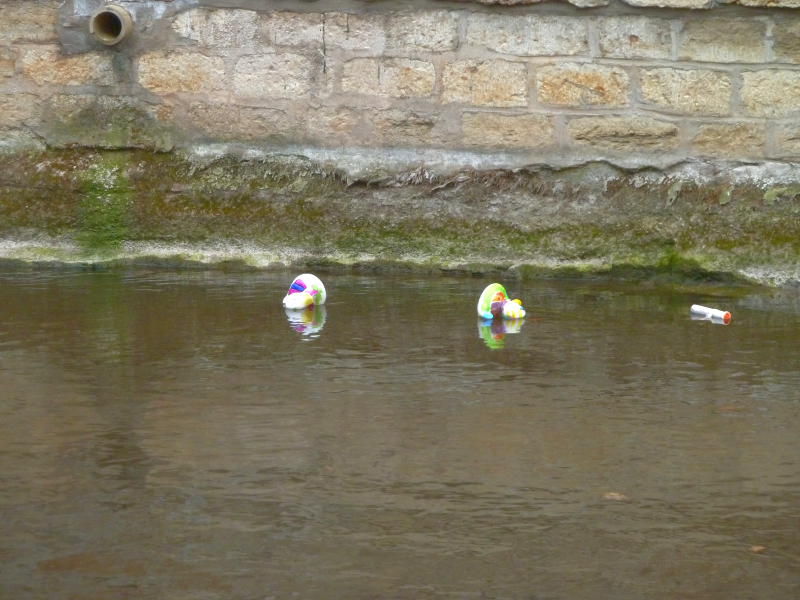 What you can see next to the duck on the right is the remains of my warp-engine. That's the last I saw of my duck…
At the finish line many of the participants (whose ducks didn't disappear) waited with open arms to retrieve their prized possessions.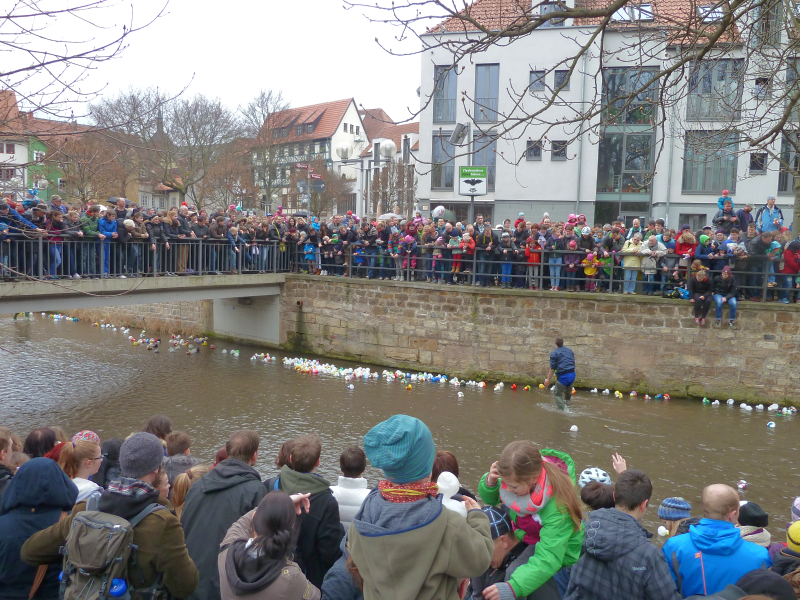 Still strucken by my loss, I decided to consolidate myself in the way most thuringians would, with a "thüringer Bratwurst".
Take-away: next time, I should paint the duck with distinct, easy to recognize colours and consider adding some weight to the bottom for stabilization.
comments powered by

Disqus